A new and sleek series of posters by Genis Carreras that communicate abstract, philosphical concepts such as Absolutism, Capitalism or Stoicism in very clean and bold shapes.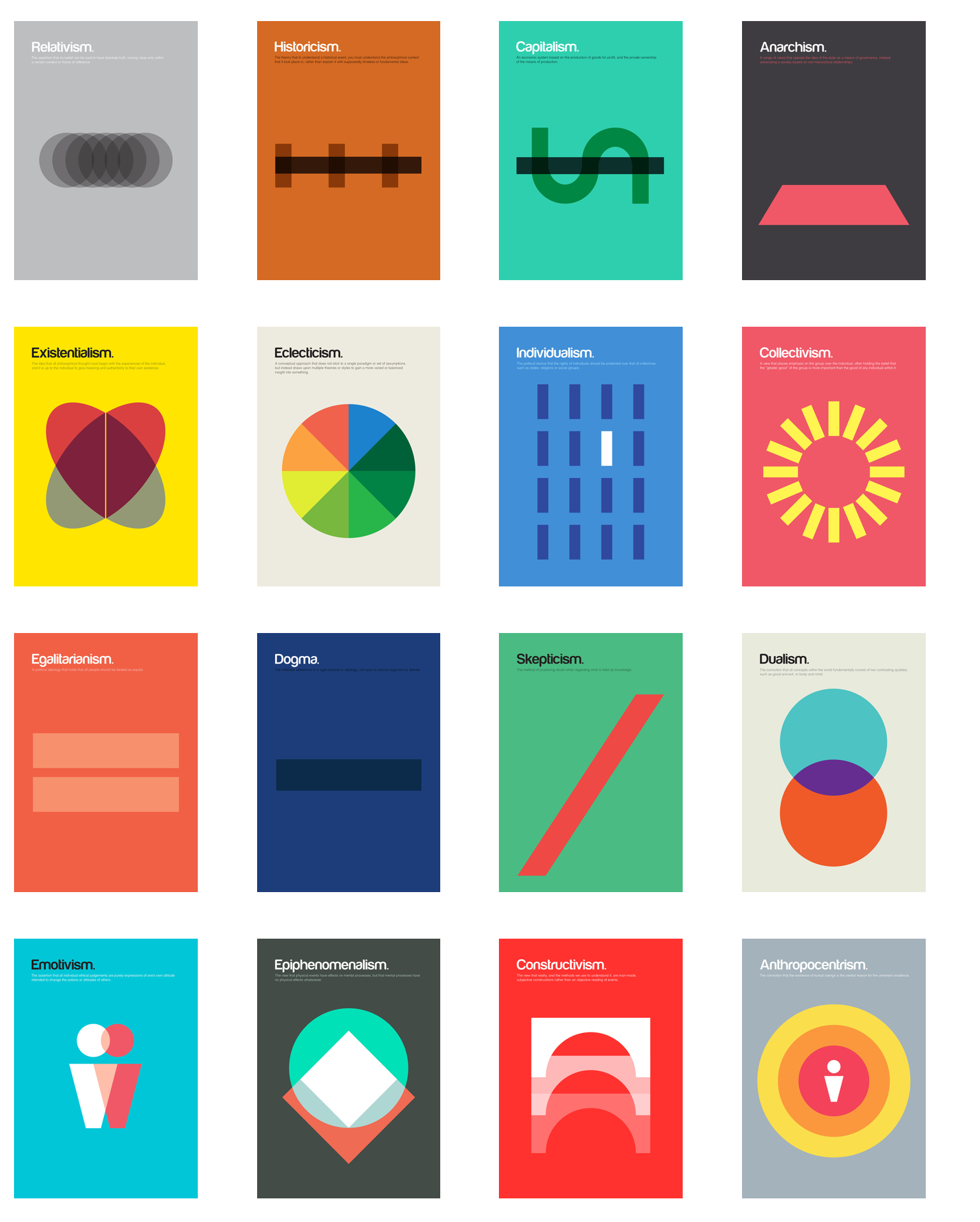 Philographics is a series of posters that explain big ideas in simple shapes. They are the result of combining the world of philosophy with graphic design.
Be sure to check out all oft them on Genis Carreras Website. They are available in printed format as book or posters.